Athletes, Parents & College Coaches
Find your match
Athletes
Create a free online recruiting profile or get assistance from experts with all things related to your scholarship search.
Parents
The online tools & Smarthlete are ready to help your family - you decide how much assistance is needed.
College Coaches
Fill your open spots:
Screen for athletes, identify just the right fit & get in contact right away.
---
How Strong Do I Need To Be To Compete In College Track & Field
Understand what matters most: 1. athletics, 2. academics, 3. budget
Becoming part of a college Track & Field team depends on a lot of different factors:
Athletics
It always starts with your athletic level. If you can't contribute to the team's success, coaches will most likely not show a huge amount of interest.
Academics
After that, your academic background comes into play. Your grades in high school and your academic test scores determine whether you would be admitted to a school.
Budget
Thirdly, unless you are an athlete with the potential to have an immediate impact, a full-ride scholarship is very uncommon and you will need some sort of budget to cover the remaining costs of attendance.
Strong(er) athletically & academically - less money needed.
Move the slider - evaluate your chances
---
How To Get A Scholarship
There are different ways how you can get recruited & find your perfect match.
We offer two options:
Do-It-Yourself
Create a free online recruiting profile, see how well you match with different athletic programs & contact coaches directly on Smarthlete right away!
Find Out More
College Placement
Getting recruited is a complicated process.
Let our recruiting experts assist you with the big task of finding the perfect team for you.
Find Out More
---
Our Athletes Think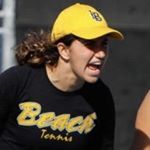 Sadaf
Long Beach State, NCAA D-I
I worked with Smarthlete and I think that was one of the best decisions that I have made because it changed my future. I strongly recommend Smarthlete to all my athlete friends.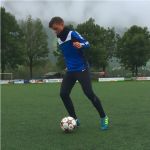 Max
University of Charleston, NCAA D-II
During the collaboration, you felt familiar with the team and after some time they feel more like friends. They always showed me what the next steps are and how they do it for me or how I can do them on my own. I can just recommend Smarthlete to every athlete, who wants to try to receive a scholarship in the USA.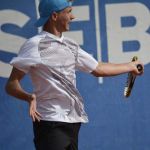 Hendrik
Belmont University, NCAA D-I
Smarthlete was a great part of my recruiting process. It has all the possibilities for the student athlete to find a suitable college to play sports in. Besides these opportunities, I sincerely want to thank Yannick who approached my wishes and questions personally and very fast!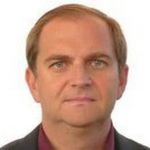 Slavomier
Parent
Smarthlete is a better way for players and coaches to connect. After creating your full resume, including pictures, videos and accomplishments, you will be able to view schools and their coaches and know when they view your profile. There is no other site out there making interaction so easy and transparent to both sides.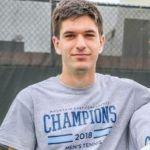 Lukas
West Virginia Wesleyean College, NCAA D-II
Thank you for getting me on a team in the U.S.! I couldn't have wished for a better place!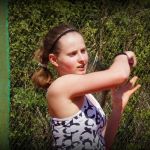 Sonja
ASA Miami, NJCAA
At first I wasted a lot of time looking for contact addresses and descriptions of colleges on my own. Then I found Smarthlete. Smarthlete made it very easy to create a professional recruiting profile & get in touch with coaches. I've been in contact with coaches from 21 colleges before committing to one.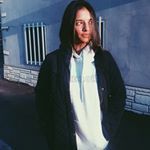 Marina
University of Tulsa, NCAA D-I
If you want to find a good university, Smarthlete will help you with everything! Thank you Smarthlete!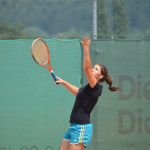 Nathalie
Middle Georgia State, NAIA
It is not easy to find the right college for you, and Smarthlete is very helpful in this case. Especially the first steps in starting your college career, it is almost necessary to have someone who guides you. They support you with whatever question you have.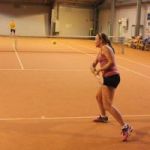 Kristina
Academy of Art University, NCAA D-II
A friend of mine recommended to use Smarthlete. It wasn't until I got started with the recruiting process though, that I realized how complicated it actually is. Luckily this platform and the extremely helpful team have helped me a great deal fulfilling my dream. Thanks a lot for the support and help.
Previous
Next
---
Information On College Track & Field
There are many different divisions, sponsoring college
Track & Field

.
Understand the differences: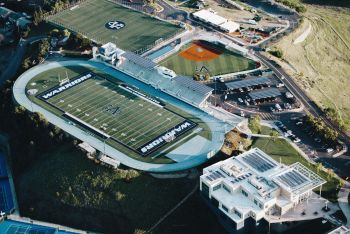 Intercollegiate Track & Field Programs
1,227 schools sponsor college Track & Field programs in 6 major divisions:
NCAA D-I
NCAA D-II
NCAA D-III
NAIA
NJCAA
CCCAA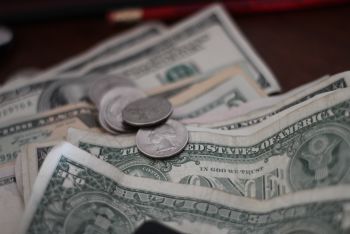 Maximum Number Of Athletic Scholarships/Team
If the program is fully funded, the college may award:
NCAA D-I 12.6 (Men); 18.0 (Women)
NCAA D-II 12.6 (M); 18.0 (W)
NCAA D-III no athletic scholarships
NAIA 12.0 (M | W)
NJCAA D-I 20.0 (M | W)
NJCAA D-III no athletic scholarships
CCCAA no athletic scholarships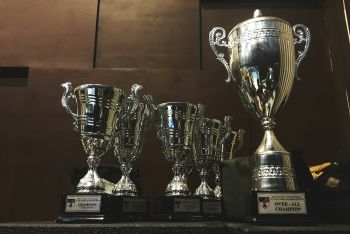 National Champions
Season 2017-2018
The winners of the prestigious national titles were:
NCAA D-I Florida, Georgia (M); Georgia, USC (W)
NCAA D-II Pittsburg State, Texas A&M Kingsville (M); West Texas A&M, Lincoln (Mo.) (W)
NCAA D-III Mount Union (M); Umass Boston, George Fox (W)
NAIA Wayland Baptist, Wiley (Tx.) (M); Wayland Baptist, Southern (La.) (W)
NJCAA D-I & D-III Barton CC & Rowan-Gloucester (M); New Mexico & Kingsborough (W)
CCCAA Mt. San Antonio College (M | W)
Multiple winning programs, due to separate indoor and outdoor championships