Why Have A Profile On Smarthlete?
There are many reasons why joining our recruiting network is smart.
If you like the idea of being in the driver's seat of your future, check out what Smarthlete can do for you and your recruiting process.
Manage
Getting recruited is all about completing your tasks on time. With a Smarthlete Profile, you're in the best position to never miss a deadline.
Research
Whether you end up happy with your future college choice, has a lot to do with how much work you put into researching schools.
Connect
Contact college coaches - on Smarthlete, directly at your fingertips - and get the one conversation going that could lead to you being recruited.
---
Create Your Free Recruiting Profile
Getting recruited is hard work.
The first step is easy: Sign up with a free online recruiting profile on Smarthlete.
Include all the key information a college coach looks for in a future recruit:
Athletic stats (rankings, ratings, results, personal bests, etc.)
Academic stats (GPA, test scores, intended major)
Recruiting video
Personality
A strong overall profile increases your chances of getting recruited to your dream college.
---
Find Your Perfect Team
Access our database of schools which offer your sport.
Use your personal set of criteria to look for athletic programs and narrow down your search:
Strength of the team
Academic reputation
Location
Cost of attendance
Based on how well you match with a university, you are offered a Personal Fit Rating.
---
Create Your College List
There will be many schools that you match with & so many schools to review. How could you possibly keep an overview of all the interesting facts? With another feature on Smarthlete: Long List vs Short List
Organize your search by saving the schools that you like in your Long List.
Move the ones you could imagine attending over to your Short List.
Quick and easy!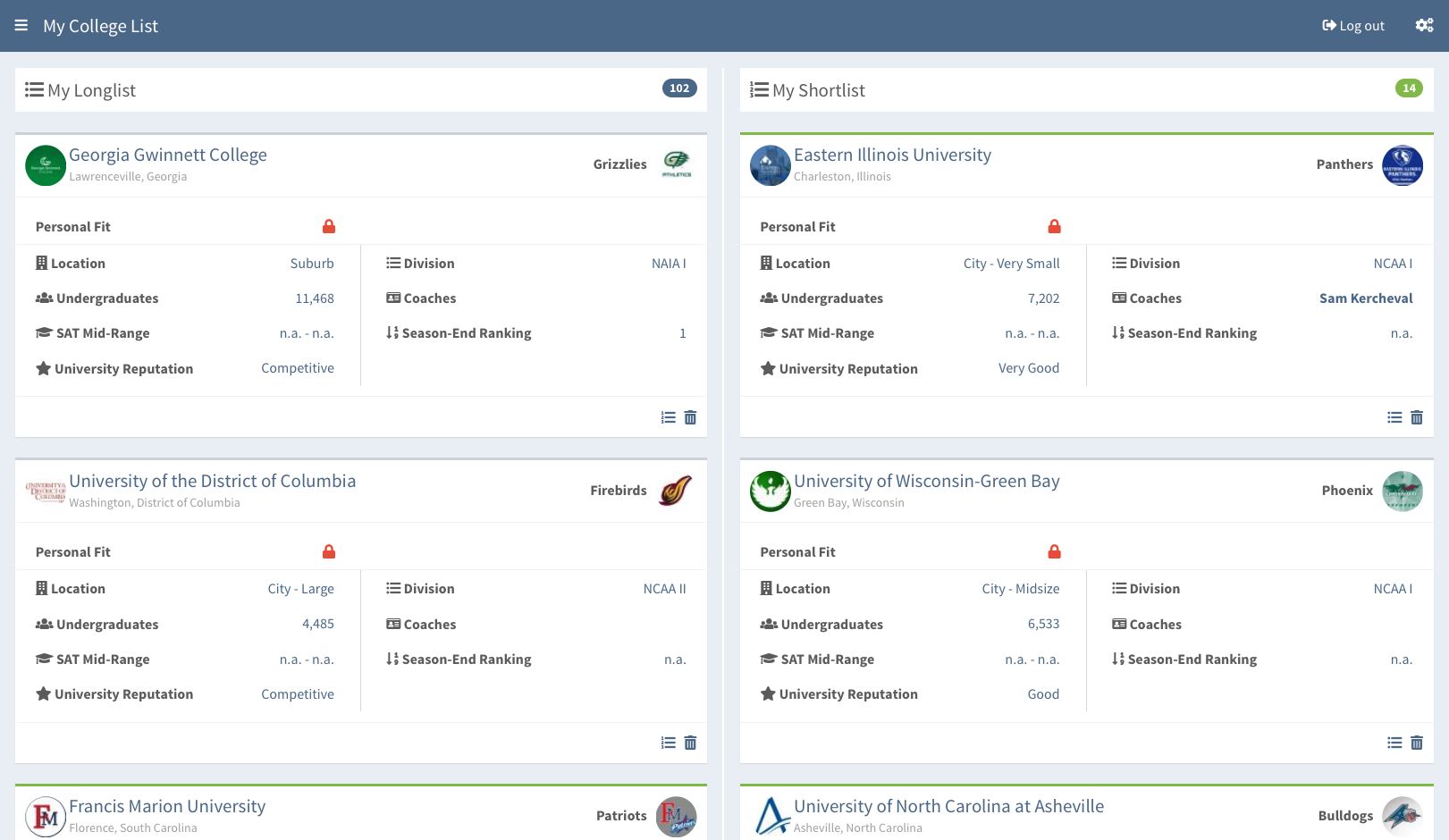 ---
Contact College Coaches
Are you happy with your profile & have you saved teams in your Long List?
Then the real fun is about to begin.
Send the schools you are interested in a message - directly on Smarthlete! Easy and uncomplicated!
You may also want to receive our advice on how to write a well-done, comprehensive & personal message to coaches.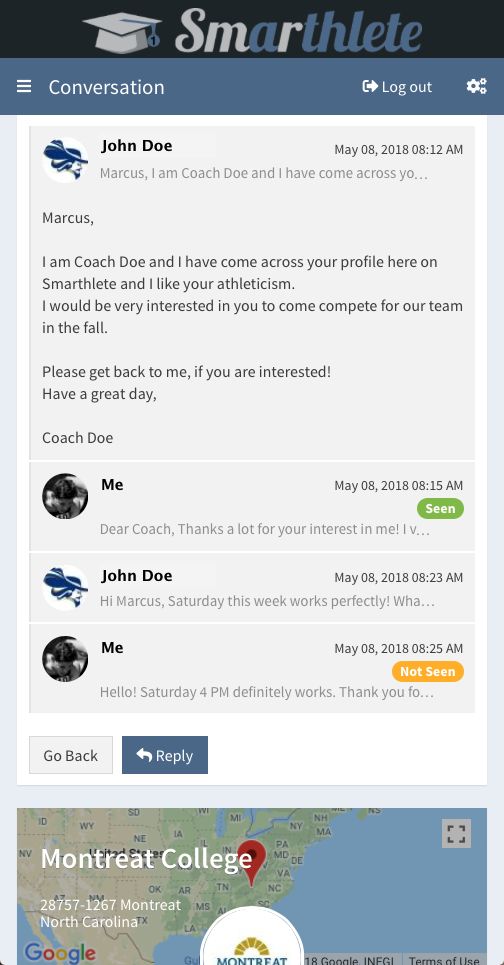 ---
Finding A Scholarship Is Difficult?
More difficult than you had thought? Don't worry about it - many athletes feel the same way.
Let us help you!
We are happy to assist with overcoming the bumps ahead of you & guiding you through the entire recruiting process until that one scholarship offer is on the table.
College Placement
Getting recruited is a complicated process.
Let our recruiting experts assist you with the big task of finding the perfect team for you.
Find Out More
---