What Gets Us Going
At Smarthlete, we believe there is a better way to do recruiting.
We're passionate about creating the perfect match between athlete and coach – a rewarding objective to run after, knowing what a good match can do to a team's success and an athlete's future!
We focus on breaking down the recruiting process, making it easier to navigate from start to end.
We are excited to simplify the recruiting process for everyone through our software, tools and college sports community.
---
How Smarthlete Got Here
We were privileged to receive athletic and academic scholarships to play collegiate sports ourselves. But the way we arrived at committing to NCAA and NAIA programs wasn't the same: Different level of play, GPA and test results. One was contacted by coaches due to strong international results, while the other one used a recruiting service.
Enabling young athletes a fantastic stepping stone for their future, creating the perfect match between athlete and coach really gets us going. And so, Smarthlete's journey started.
Smarthlete is a combination of two words: "smart" - financing your studies by playing college sports - a great choice & "athlete" - don't quit doing what you love. Be student and athlete at the same time!
---
What Smarthlete Can Do For You
Sports are awesome. Add a big portion of team spirit and campus life - college sports will easily become the best sports experience you have ever had in your life...
If you are a future student athlete, parent or college coach, you will find that Smarthlete - The College Sports Recruiting Network will be of great help for you.
We love data. The kind of data, which is instrumental in the process of matching athlete and coach: university data & athletic data.
With the help of such information, we design innovative tools, which lead to high-quality matches!
"Take the guessing out of your recruiting process!"
---
Meet The Founders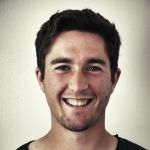 Yannick
Yannick was recruited by the University of Denver Tennis Program (NCAA D1), where he spent 4 years, competing as a Pioneer. After gaining his Business degree, he moved on to grad school and has been working with sports in one way or the other ever since.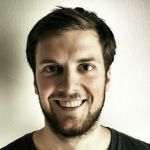 Dominic
A former Royal at Hope International University, California, Dominic competed in the NAIA (GSAC conference). Once done with college for good, the founding of Smarthlete was started.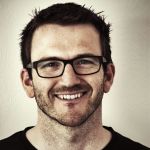 Alex
Our French engineer, multi-sports talent and the only founder without college sports experience. He would have loved to know about the opportunity to study and play in the US. Now, he is driven to help young athletes combine sports and school instead!
---